This weekend just gone I drove up to take part in the growing legend that is Blog Wars!
(Oh how I wish I could claim these beautiful Orks were mine!)
The three-game one-day tournament started as a get together for 40k bloggers from around the UK and grew into a fun-focused day of carnage where turning up and having a good time trumps all other considerations.
The man responsible blogs over at From the Fang, and if you've not been I suggest you hurry on over there right now!
Back already?
I played three fantastic games and managed to lose all three convincingly enough. This included the game in which I reduced my opponent to four models by the top of turn three. Just goes to show that I should read the mission pack!
Game 1 – Necrons
My first opponent introduced me to the Tesseract Vault. Quite the eye-opener.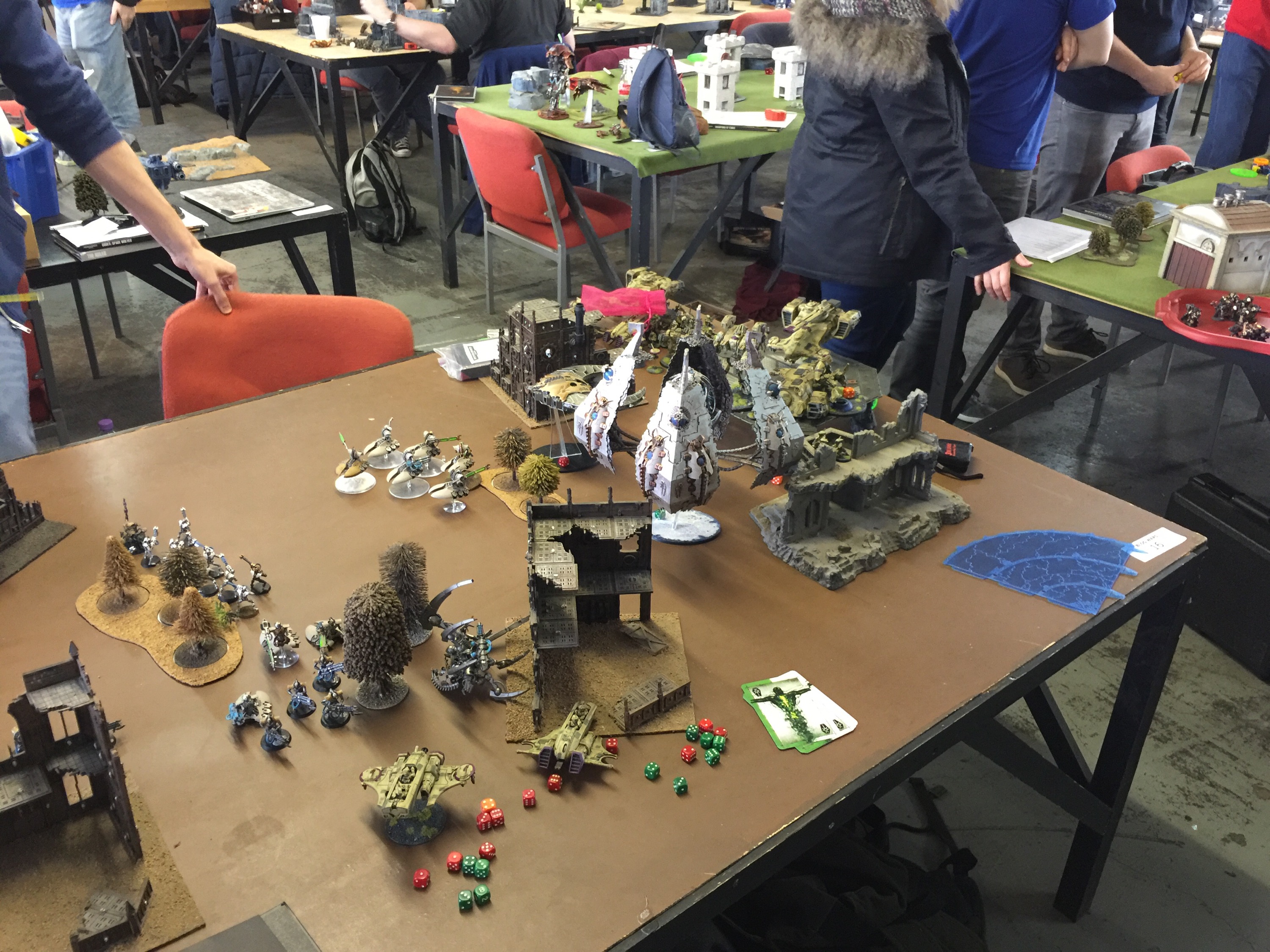 Unfortunately, that huge pile of Tau is a funeral pyre, not a wave of reinforcements!
Given the almost 200 days since I last posted something I'm going to leave it at this point and save the other games and a review of the event for another day.